Jeep designers have been known to add unique features, or Easter eggs, throughout vehicles for owners to find.
This tradition was taken a step further in the Jeep brand's "Jeep Jurassic" 60-second commercial that aired during the big game on Feb. 4.
The commercial opens with a scene from the original "Jurassic Park" movie with Ian Malcom, played by Jeff Goldblum, sitting in the back of a Jeep Wrangler and being chased by a Tyrannosaurus rex.
Following a loud roar by the rampaging dinosaur in the commercial, Goldblum is transported 25 years into the future and into the driver's seat of the all-new 2018 Jeep Wrangler.
As he maneuvers through the jungle in the incredibly capable Wrangler, those with a sharp eye might notice the fourth-generation Uconnect navigation system displaying a map of Isla Nublar, the fictional island where "Jurassic Park" takes place.
Look for the map in the commercial below:
"Jurassic World" Director Colin Trevorrow directed the commercial and returns as co-writer and executive producer of "Jurassic World: Fallen Kingdom." The newest movie in the series arrives in U.S. theaters on June 22, 2018.
By the way, no dinosaurs were harmed in the filming of the commercial.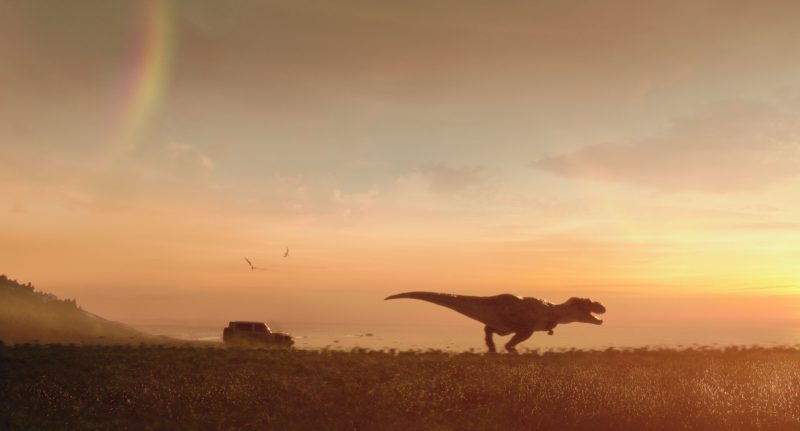 For more information about the all-new Wrangler, visit the Jeep website.