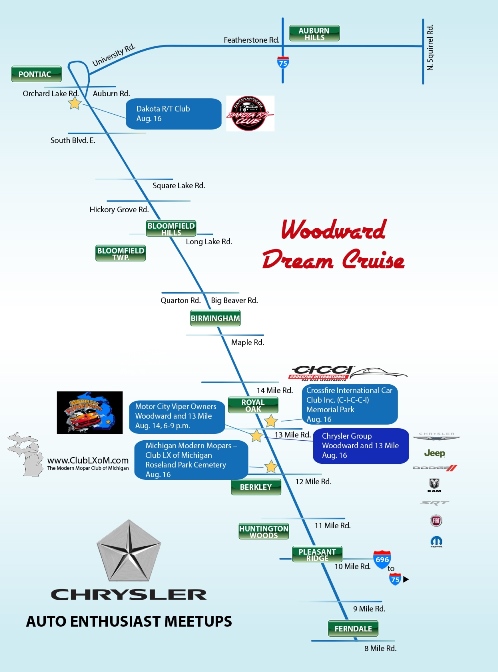 The annual Woodward Dream Cruise is as much about community and sharing our automotive passion as it is about getting behind the wheel.
Stories of cruising and car modifications of yesteryear are repeated. Friendships are rekindled. New connections are fueled. And even a few car titles are transferred.
All that and more centers around our collective love of the automobile.
As people start lining up along the 16-mile WDC route this week, we want to know where the Chrysler Group-related clubs and our cruising fans will be gathering. We'll be there this week and in full force on Saturday – and we'd love to stop by, talk with you, and snap a few photos and roll some video to help you share your passion.
Here's a map of where some Chrysler Group-related clubs are planning to gather this week, with most of them on Saturday. If you'll be cruising Woodward on Saturday, leave a comment and let us know where you'll be parked. Or on Saturday, tweet us @Chrysler and let us know where you are.
We just might stop by.