Before driving enthusiasts and FIAT customers hit the track in the new Fiat 124 Spider Abarth at the Bob Bondurant School of High Performance Driving, members of the Bondurant family pushed the envelope in the new roadster.
Jason Bondurant, who is the vice president of school, was one of the members of the performance driving family to take the car through the twists and turns of the track.
"I pushed this one to every limit and it did not let me down," said Jason Bondurant, vice president of the Arizona-based driving school, who was discussing the partnership during Concorso Italiano in California.  "For its size, it packs a punch and handles like nothing else."
The Bondurant family got to know the 124 Spider Abarth as part of the driving school's new partnership with FIAT.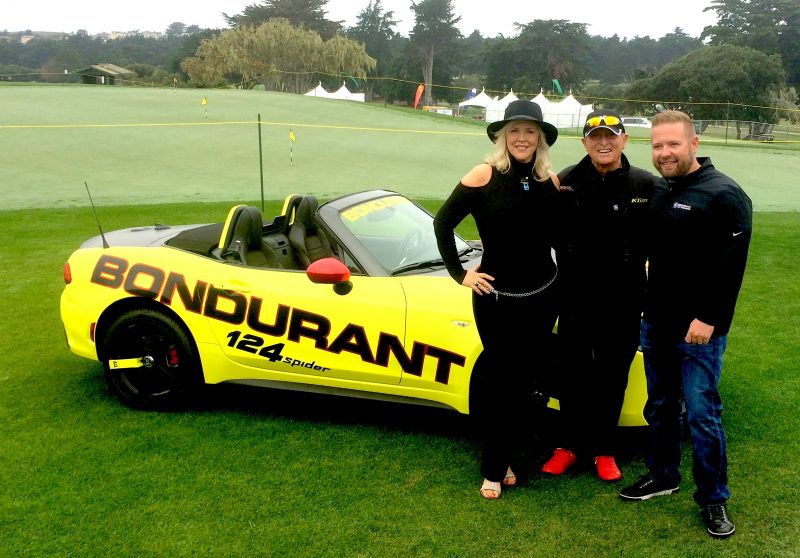 The Fiat 124 Spider Abarth, and the Fiat 500 Abarth, will join the Bondurant lineup this November as part of the new Fiat Trackside and Road Rally programs.
FIAT customers who purchase or lease a Fiat 124 Spider Abarth, or Fiat 500 Abarth, will have one year from their purchase or lease date to take advantage of a one-day session at the Bob Bondurant School of High Performance Driving at no charge.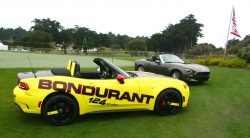 Pat Bondurant, president of the driving school, jumped at the chance to add the sporty roadster to the school's lineup when the opportunity presented itself.
"We were like 'hell yes!' We are all over this," she said.
With the new Fiat Trackside driving program, attendees will receive an introduction to the FIAT brand and classroom instruction. They will then take part in an instructor-led skid, slalom, auto-cross and team rally cross activities, as well as hot laps.
An optional second day "Road Rally" is also available.
"It's a great chance for the owner to come here and burn our tires, burn our fuel, and really get a hands-on, fun experience," said Jason Bondurant, of the set course through Phoenix and northern Arizona.
That sentiment was echoed by Bondurant's father, who opened the racing school and still actively tests cars at the facility.
"I've driven a lot of race cars in my lifetime," said Bob Bondurant, who has driven everything from motorcycles to Formula 1 race cars in his career. "This car (the 124 Spider) is smaller, handles great, and has a great stick shift and it's fun to drive. It's the perfect package … and it's fun."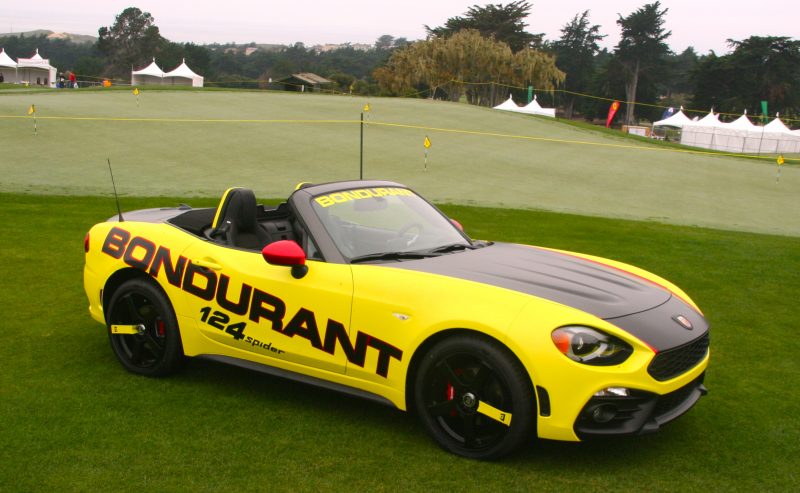 Save