The bed on the all-new 2020 Jeep® Gladiator carries much more than just standard cargo and that is by design.

Gladiator features a bed that can haul a best-in-class payload of 1,600 pounds, but it also offers many other amenities truck customers care about.

Utilizing a body-on-frame design and featuring a five-link suspension system, Gladiator delivers on capability, with composed on-road driving dynamics, best-in-class towing and 4×4 payload capacity.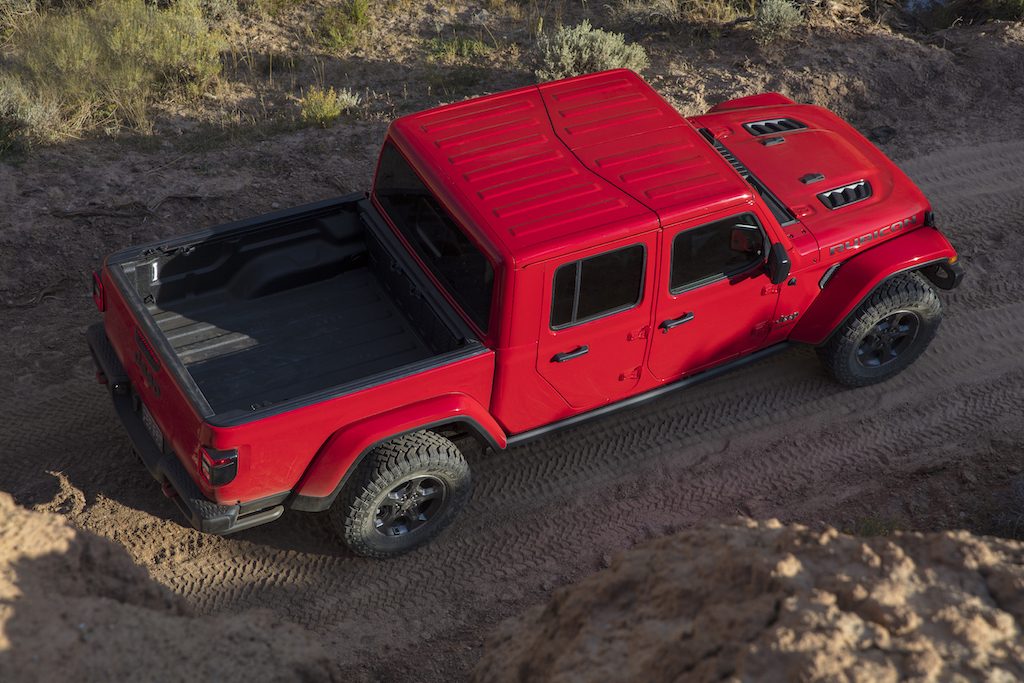 Gladiator's body-on-frame design uses advanced materials and engineering to be lightweight, yet stiff and durable, and features an all-new lightweight, high-strength steel frame.

When compared to Jeep Wrangler 4-door, Gladiator's frame is an additional 31 inches longer while the wheelbase is 19.4 inches longer. The longer wheelbase and the bed's positioning center aft of the rear axle centerline enables for better weight distribution and a more comfortable and composed ride when carrying cargo.

"We didn't want to just bring a pickup truck and variant of a Wrangler," said Mark Allen, Head of Jeep Design, FCA – North America. "We wanted to make sure it was built to fit the needs of what a truck buyer was looking for beyond the capability that is inherent in all our Jeep vehicles."

These thoughtful, useful and creative features located throughout the bed include:

The top of the cargo box was kept low to allow for easy access over the side
An available spray-in bedliner
The imprint of a motorcycle tire on the front of the box
Under-rail bed lighting
An available covered external power source (400W 115-volt, three-prong)
Strong integrated tie-downs, including two that can rotate and fold down for extra space
An available, lockable tonneau cover
The brake light, which is normally located on the roof, was integrated into the tailgate handle because the roof of the Gladiator is removable
An aluminum tailgate that has three positions, including a "weekend warrior" position that allows the tailgate to be partially open to transport large items, such as plywood
The ability to easily add Mopar products, such as a cargo carrier, bicycle carrier and lockable bed storage system
The Jeep name is displayed proudly in large font on the back of the tailgate
Toledo, the home of Jeep and the Gladiator, is recognized with a special stamp inside the bed
"This is absolutely, 100% truck," said Elizabeth Krear, model responsible, Jeep Gladiator.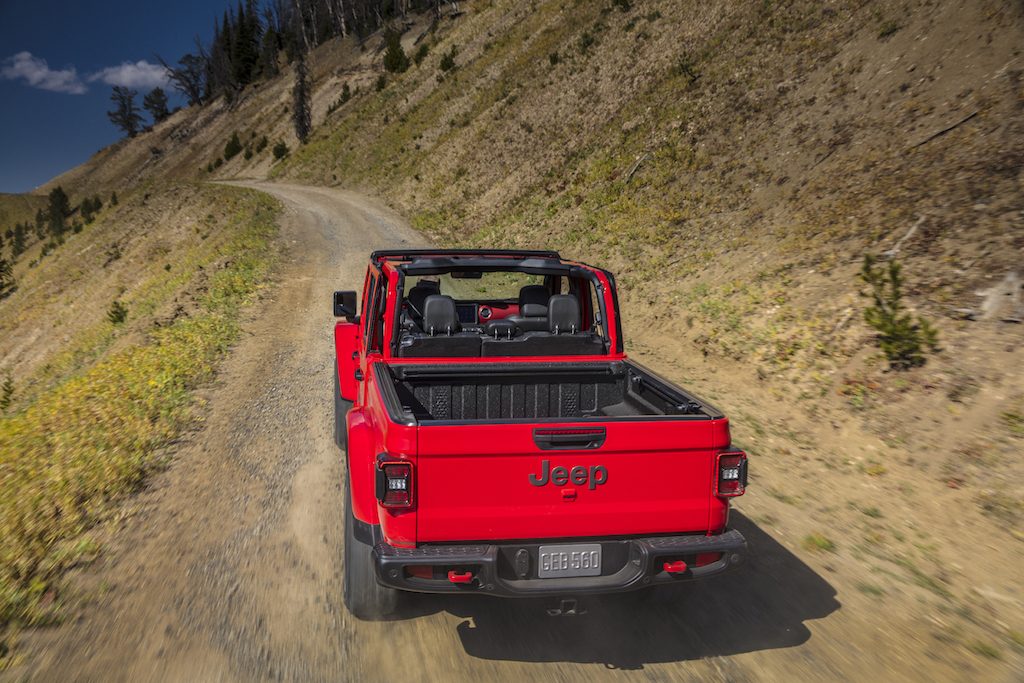 For more information about the bed of the Jeep Gladiator and the truck's other features, visit Jeep.com.