The interior of the all-new 2020 Jeep® Gladiator offers a number of unique features that only a pickup by Jeep could offer.

Exclusive all-new rear seats with a secure storage design, open-air freedom and a heritage-inspired center stack are among the many innovative, functional and intuitive features offered in a Gladiator.

This mix of precision craftsmanship and high-quality materials resulted in the Gladiator being named one of Wards 10 Best Interiors for 2019.

"The Gladiator's rugged interior styling is a subtle balance of premium materials, must-have features and technology that turns the basic daily drive into an adventure," said Ralph Gilles, Head of Design, FCA. "The truck encompasses the spirit of the Jeep brand while checking all the boxes our customers desire."

These offerings include the ability to take the doors off and the top off, something that is absolutely unique to the Gladiator. A push-button starter, featuring a weatherproof surround, comes standard. A 7.0- or an available 8.4-inch touchscreen houses the fourth-generation Uconnect system and sits prominently atop the center stack.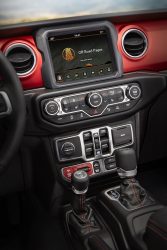 "We think that all of the thoughtfulness that we put into the interior offers the customer something that they've always wanted in a pickup truck, but was never available to them," said Chris Benjamin, head of Jeep engineering design. "The Gladiator is about functionality. It is about how you use it. It is about your lifestyle."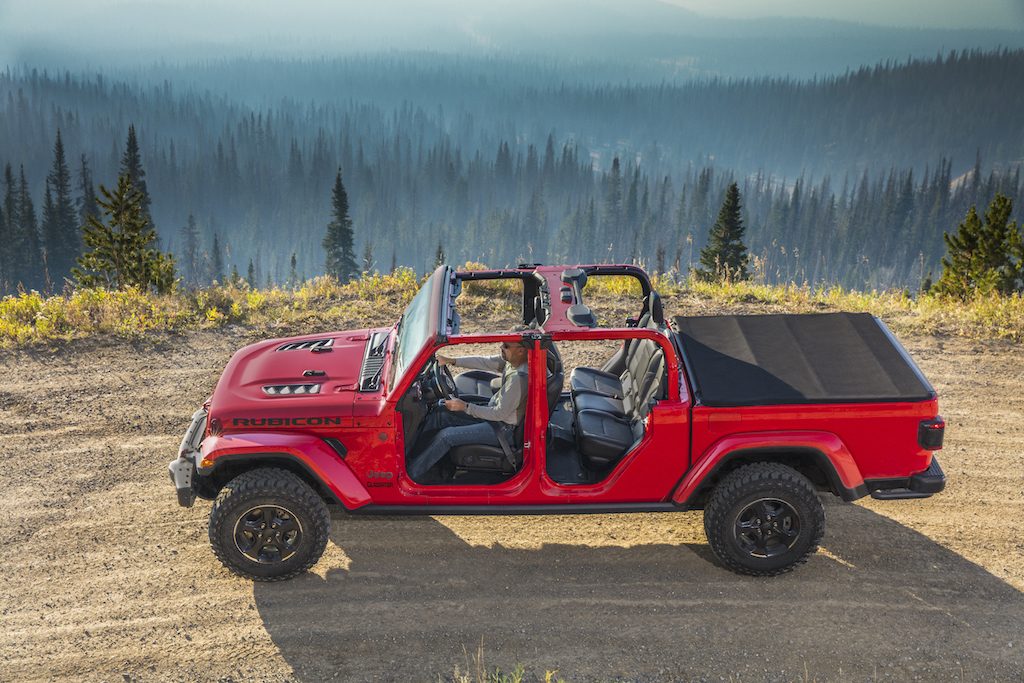 One of the most versatile features of Gladiator is the rear seat, which offers a number of different storage solutions. The rear seat is divided into a 60-40 configuration and can be folded up into "stadium" position to reveal a standard open storage bin.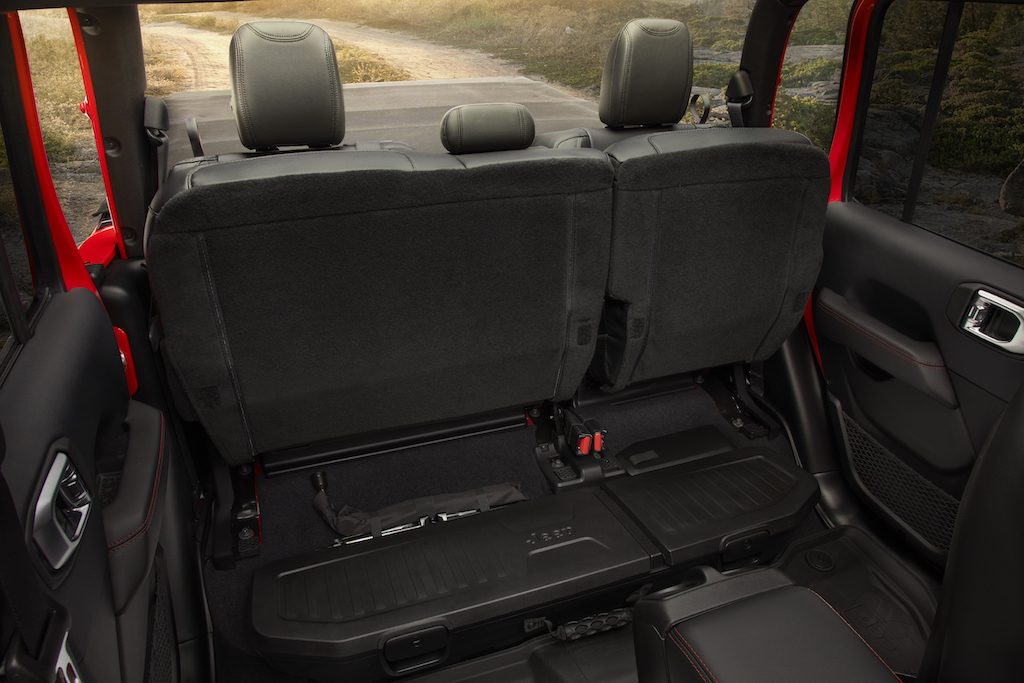 There's also an optional lockable bin to provide secure storage space when the top or doors are removed. The available lockable storage bin features two different sized doors that correspond to the 60/40 split rear seat cushion, and use the same lock as the glove box and center console.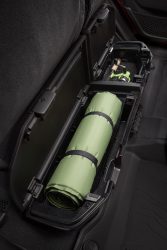 Removable dividers can provide up to five separate compartments to allow for storage of items ranging from fishing rods to backpacks, yoga mats, food and other gear in the bin.

"The great thing about it is that the seat is lockable" Benjamin added. "When you are out exploring and you've got the doors off and you've got the roof off, you can still have your items in there and they are secured and you don't have to worry."

He added that the Gladiator is the latest in a long line of Jeep vehicles "that inspire people to take adventures and try new things."

For more information about Jeep Gladiator, visit the Jeep website.