Wendi Gentry-Stuenkel is the Head of Supply Chain Management, FCA – North America
With a 3.9% unemployment rate, an aging workforce soon to retire and a common misperception of plant jobs, our country is facing a talent crunch in the manufacturing industry. By 2030, U.S. manufacturing will experience a shortfall of 383,000 workers.
From mechanics, die makers and assembly line workers to production supervisors, welders and logistics specialists, the need has never been greater.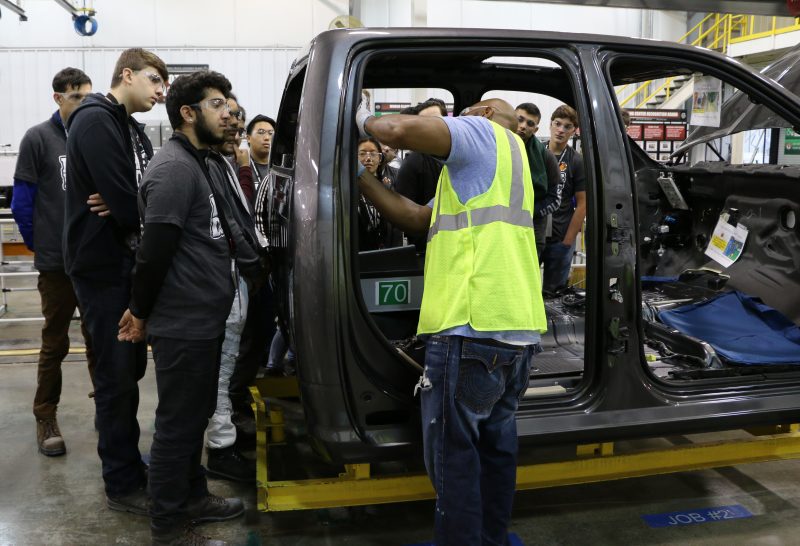 This talent gap is something that concerns me every day, which is why I spent the morning at our Warren Truck Assembly Plant with 60 Michigan high school students.
Today's visit was part of the nationwide "Manufacturing Day®" activities. Thousands of U.S. companies invited high school students into their own facilities to introduce them to the new manufacturing environment and to show them that starting their careers in a plant can be a path to a long and exciting profession.
Don't believe me?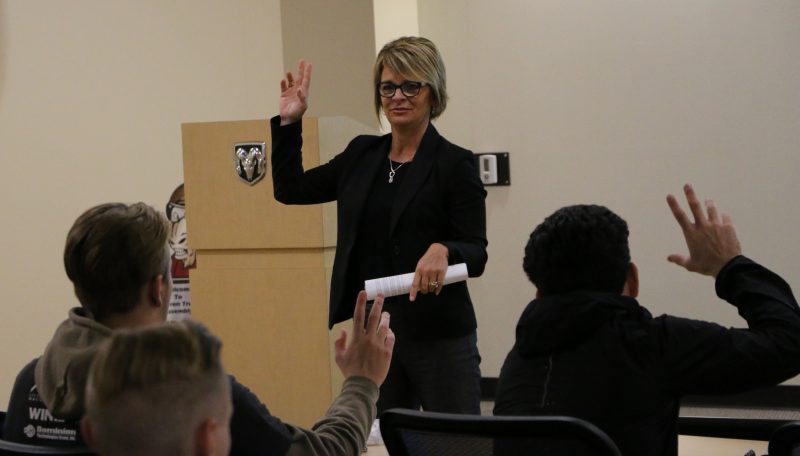 I was one of them.
At 18 years old, my first job was in a vehicle assembly plant as a co-op student. The complexity and the unique challenges captivated me. The complex dynamics of simultaneously bringing together tens of thousands of parts across our assembly plants by the skilled hands of our employees still excites me nearly 30 years later.
But, the manufacturing plants of today are very different from the one I worked in. Today's plants are filled with opportunities for bright, enthusiastic young people looking to work in a high-tech industry, incorporating robots, virtual reality and AI to build something that literally drives the U.S. economy.
That is why I am proud to share how FCA is connecting with high school students through some pretty great programs:
Just this year, we created the Automotive Manufacturing Program (AMP) with Macomb Community College in Michigan where students participate in a paid co-op program, working one day per week as a production supervisor at a metro-Detroit facility. The two-year program combines classroom learning four days a week with one day a week of hands-on experience in a manufacturing facility.
In 2013, we launched the Integrated Technology Education Program (ITEP) with Ivy Tech Community College in Indiana, a career pathway program designed to reach high school students who are interested in manufacturing. Students shadow our employees at one of our five central Indiana plants or worksites. Since inception, 1,248 students have enrolled in the program and we are now hiring from the first cohort.
For almost 35 years, FCA has been offering its Mopar Career Automotive Program, designed to develop high school and college students into highly skilled service technicians. We currently have about 11,000 active students taking courses offered at 94 colleges across the country.
I hope the students I met today consider the promise and opportunity in an automotive manufacturing career. Plus, at FCA we offer tuition reimbursement, a real livable wage, health insurance, 401(k) plans, profit sharing, performance bonuses and holiday pay.
As a mother of two high schoolers, I would be proud to have them embrace a skilled trade and contribute to our high-tech, global and growing industry.
To find current openings, visit careers.fcagroup.com.