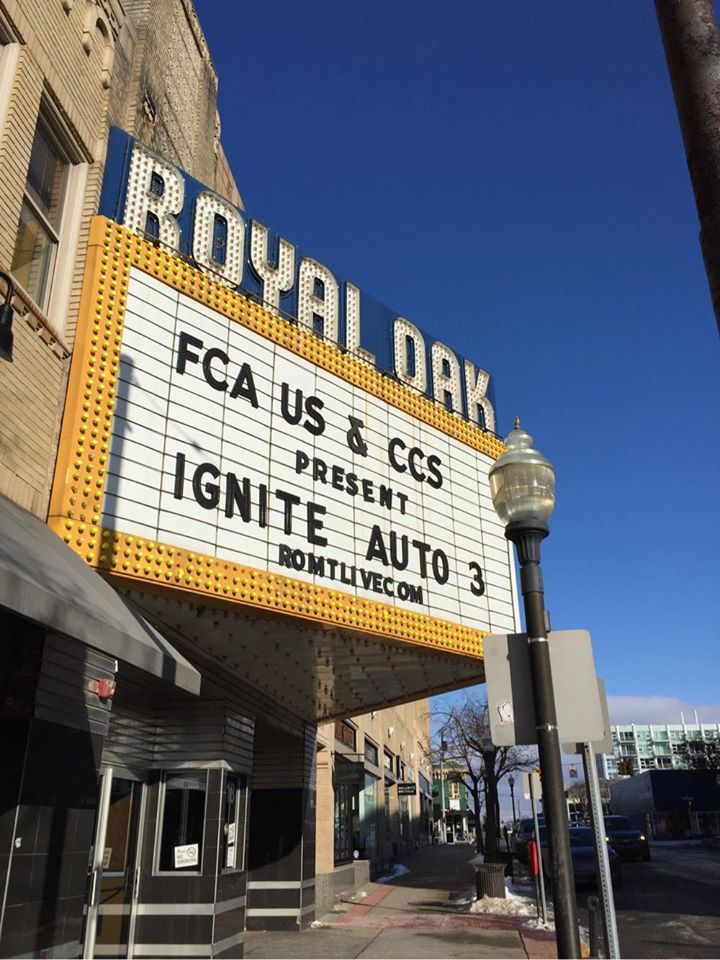 What's one of the best ways to convince Millennials that they need cars? Hire them. That's part of the strategy behind Ignite Automotive 3. Modeled after Ignite Seattle, Ignite Automotive shares the same format. Speakers from the auto industry have exactly five minutes to enlighten the audience, backed by 20 slides that auto-advance every 15 seconds, whether the speaker likes it or not. The event is intended to inspire the next generation.
Fiat Chrysler Automobiles was a presenting sponsor of the event. Senior Vice President of Product Design Ralph Gilles served as the keynote speaker. Also on the roster, Senior Manager – Chief of Dodge / Ram / SRT / Fiat North America Interior Studios Ryan Nagode participated in the fast-paced five-minute format, which is no easy feat. It takes a lot of guts to get on stage and give control of your slides to another person. The entire event is quick, fun and to the point.
At least 450 students attended the event, which took place inside the Royal Oak Music Theater in Royal Oak, Mich. Prior to the event, the students were able to network with representatives of each company. During the presentation, the students listened to topics such as the advanced technology needed for autonomous vehicle production, the future of the connected vehicle and one woman's 10,000-mile journey home to the auto industry.
During an interview before the event, Ralph Gilles told me a lot of people will leave the event inspired by what they see and hear. His hope is that they'll research more about those automotive careers and how to get on the road that will lead them there.