Latins in Connection (LinC), Chrysler Group's Latin Employee Resource Group, is honoring Hispanic Heritage Month with a full calendar of events and festivities for members and colleagues. Observed from Sept. 15 to Oct. 15, Hispanic Heritage Month celebrates the history, culture and contributions of Americans with ancestry from Spain, Mexico, the Caribbean, and Central and South America.
With the support of Aramark, Chrysler Group's food service vendor at headquarters, LinC introduced Brazilian Churrasco to employees this week to kick off its homage to Hispanic Heritage.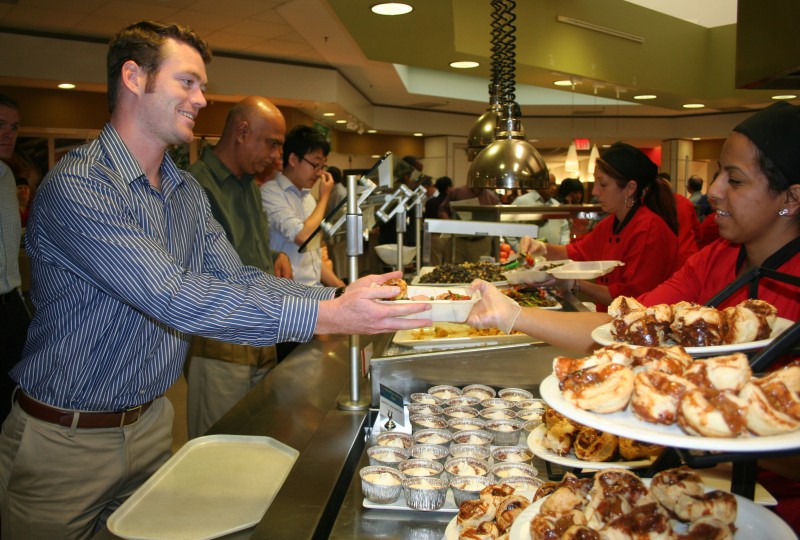 Churrasco refers to Brazilian grilled steak or other varying meat. The delicious meal included a traditional entrée, salad and dessert selection ranging from Picanha and Presunto to Dulchee de Leche and Flan.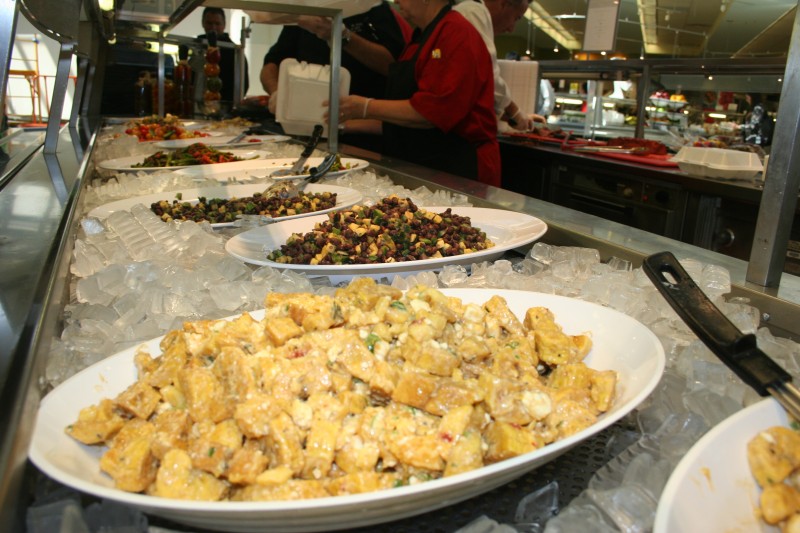 LinC also hosted local band Vybra  (lower right) to serenade employees during lunch. The band played Latin Rock hits from the past and present to a crowd that just had to dance to the infectious beat.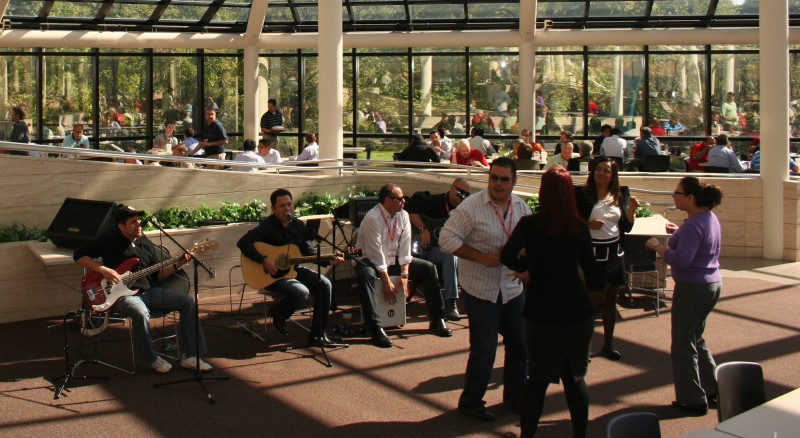 "I hope this meal gave everyone a little taste of Brazilian culture and of the diversity here at Chrysler," said LinC President Susan Alonzo.
"More exciting activities, events and Latin food are programmed in the next few weeks in an effort to honor and celebrate our membership's wide-ranging heritage and culture."
In addition to  introducing fellow Chrysler Group employees to  ethnic cuisine and music throughout the month, LinC will also provide members and colleagues with executive meet & greets, and community volunteer activities culminating with a cultural expo and professional leadership panel. Click to read more about Chrysler Group's commitment to diversity and inclusion.