Sometimes the best way to understand something is to walk in the shoes of those it touches.
As we close our celebration of Black History Month, we want to share the thoughts and emotions from some of our FCA US colleagues who are inspired by the importance of this annual observance.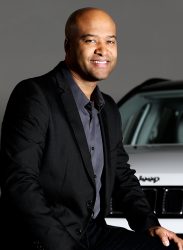 Ralph Gilles
Head of Design
Black History Month is both sobering and inspiring to me. I reflect on how many great black leaders have contributed to what we now enjoy as a way of life, freedom and opportunity. Those great leaders left behind enduring inspiration that help give us perspective as we face challenges today. I never want their sacrifices to have been made in vain; I see every day as an opportunity for progress. For me, it's an easy formula that consists of understanding the true meaning of human respect and that we should strive to leave each person in a better state of mind than we found them.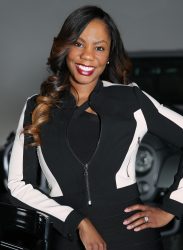 Lottie Holland
Head – Supplier Diversity and Purchasing Supply Chain Management
Co-Lead – Fiat Chrysler African Ancestry Network
Black History Month is a time for us to celebrate the many accomplishments and significant contributions that African Americans have made to society. It's also a time for us to reflect on the sacrifices made by our ancestors as they were not afforded the opportunity to strive toward their aspirations. We are the fulfillment of their dreams. Therefore, it's imperative that we aspire to achieve excellence in education, in our careers, in the arts and everything we do in order to continue making great contributions for the advancement of all mankind.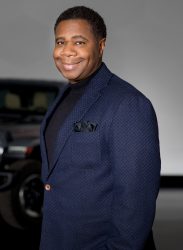 Marvin Washington
Director – Body Exterior Raw Materials Purchasing
Co-lead for the Fiat Chrysler African Ancestry Network.  
Black History Month is about the importance of people of African ancestry in the history of our country. We've played a pivotal role in the history of our country, but most people don't know about it, including many African Americans. So, it's important that we know our history. It's also important that people of other races know our history, as well. Dr. Carter Woodson created Black History Month so that people could understand and be inspired by their history because our history was taken away from us. Black History Month motivates us to continue to achieve.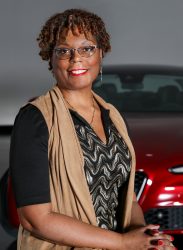 Myrlene Gelibert Bush
Senior Manager – Manufacturing
I firmly believe that knowledge is power and it is knowledge that brings people together. Black History Month gives us that opportunity to educate all people about the journey African Americans have been on, where the struggles have been and how both of these have made us who we are today. If we are all equipped with the same knowledge base, we can grow closer and get rid of the unfortunate stereotypes that keep us apart.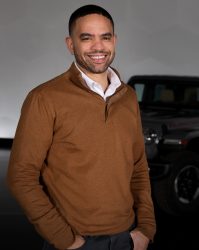 And, for myself, I would sum up Black History Month with three words: reflect, rejoice and reconnect. Reflecting is about thinking of the powerful figures that have come before us and all of the amazing things that they've done to help to shape the history of this country and the world. Rejoicing is about celebrating all of the accomplishments of past and current African Americans and the wonderful things going on around the country. Reconnecting is about the future and the next generation. It motivates me to think about what I can do to make this a better place for my kids and to help them draw energy and inspiration from our history as African Americans in the country.  
We hope these thoughts inspire you to keep the spirit of Black History Month alive throughout the coming year.