When developing the 2017 Chrysler Pacifica Hybrid, FCA US designers took the gas version of the all-new minivan and added subtle design touches to give the industry's first electrified minivan its own personality.
"We knew we wanted to create a statement that was subtle. We didn't want to shout 'hybrid,'" said Brandon Faurote, head of Chrysler brand exterior design. "We wanted to retain the basic DNA and character of the vehicle and put a few special touches on the vehicle."
Here are some of the unique design elements added to the Pacifica Hybrid by Chrysler engineers and designers: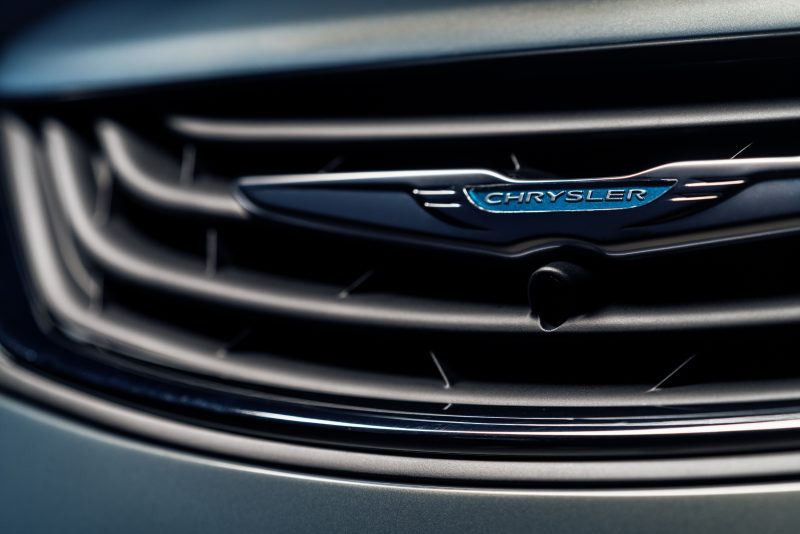 The Chrysler logo on the grille has a teal center. This unique color can be found throughout the hybrid model. The gas model has a blue center.
Designers say by using teal throughout the vehicle, Chrysler is making a statement about the environment and electrification.
"It really hints at a nod to the environment and electrification and how those two are intertwined," said Chris Benjamin, FCA – North America head of interior design.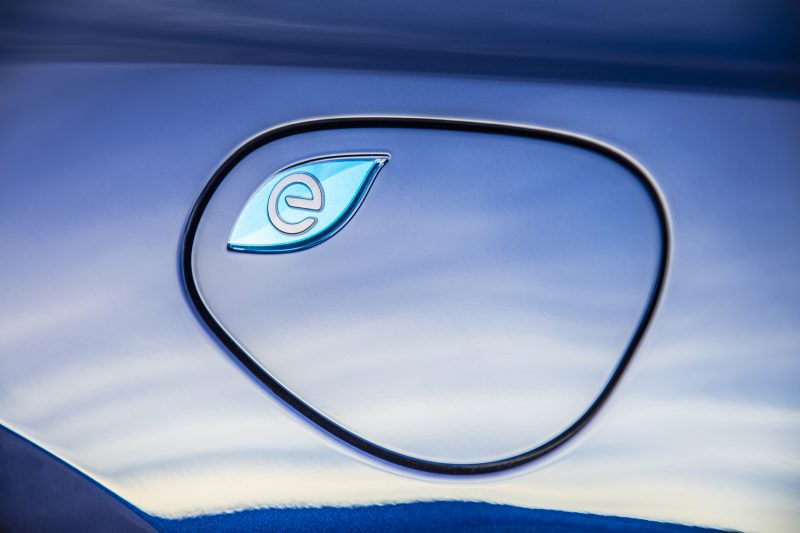 On the side of the Pacifica Hybrid is a charge port door, which is a unique shape relative to the gas door.
Also on the charge port door is the "e" logo, which is inspired from the "on" button logo on many electric devices.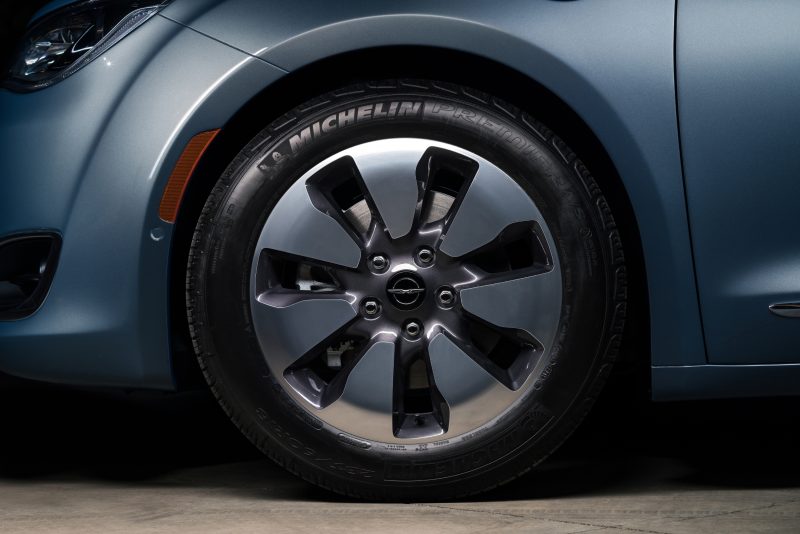 The hybrid has a new wheel design with an 18-inch wheel and a modern appearance that includes a bright face and dark center.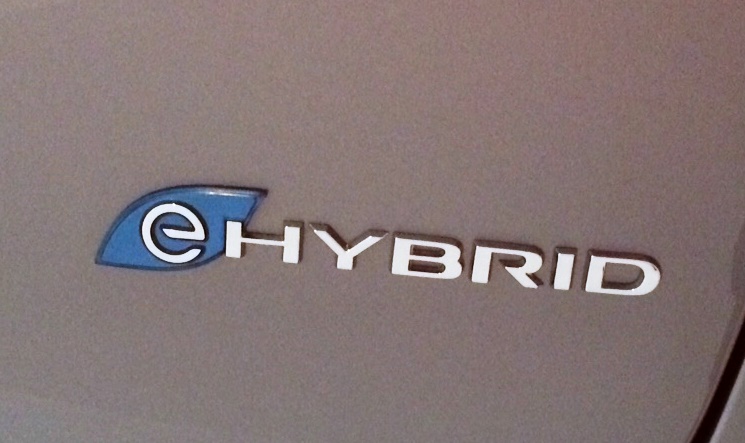 On the back of the car is the hybrid badge, with an 'e' logo in a teal color.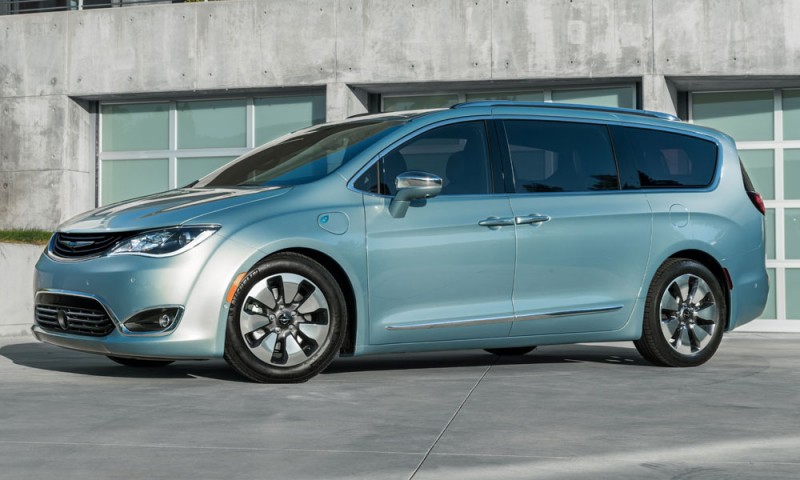 There is an exclusive exterior body color, Silver Teal Pearl Coat paint, for the Pacifica Hybrid.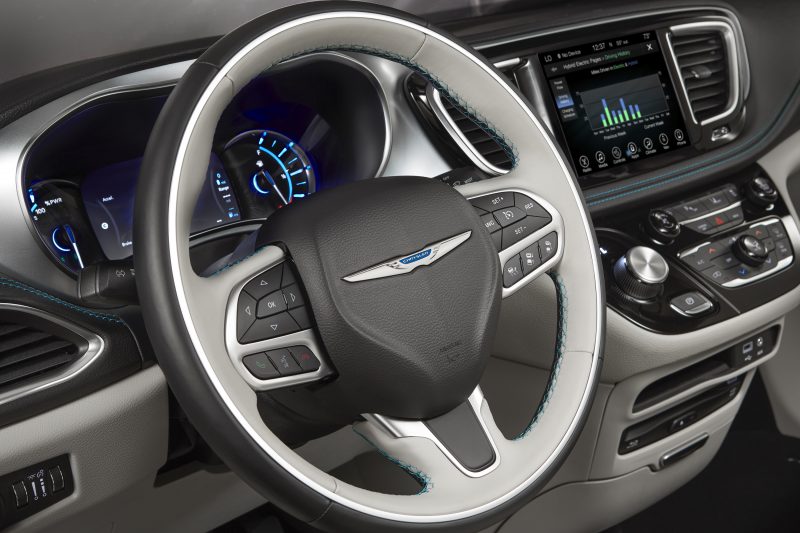 The steering wheel sports the Chrysler wing with the teal accent in the middle.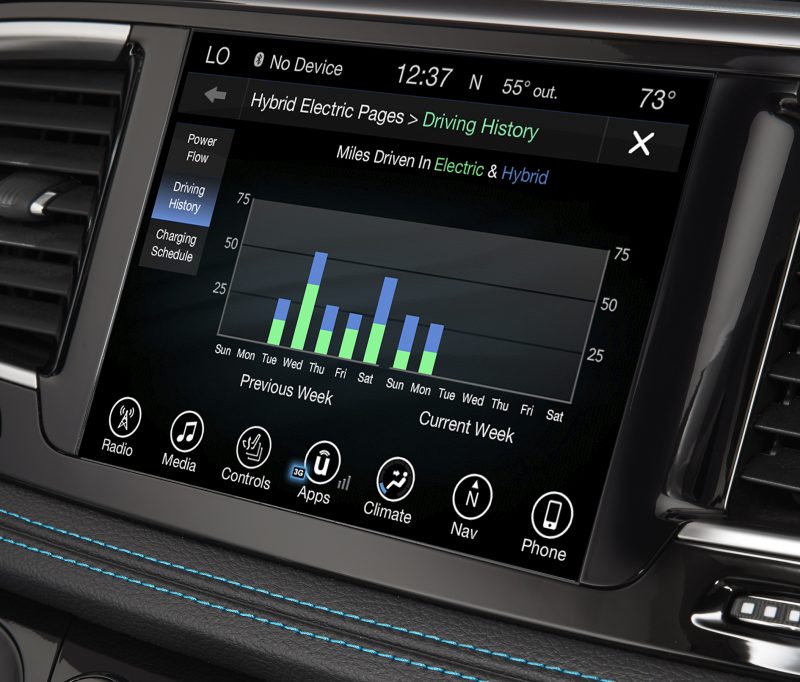 The Uconnect 8.4 system's touchscreen offers access to Uconnect services and Hybrid Electric pages.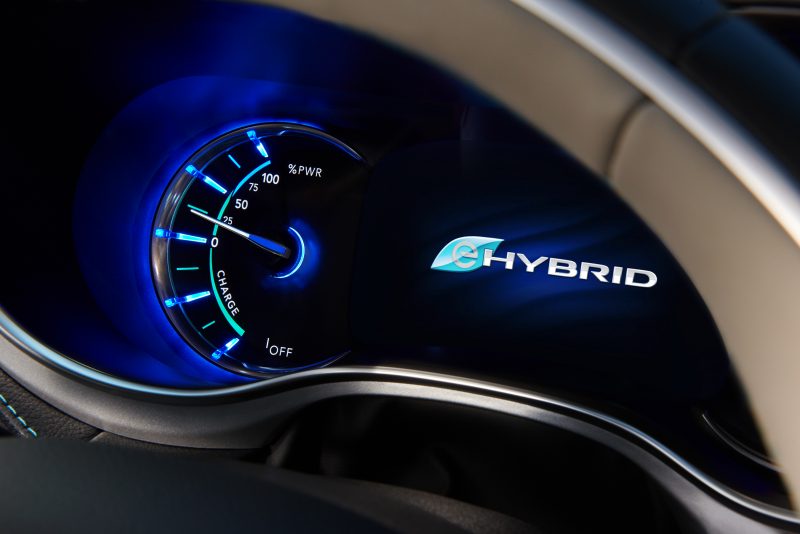 A seven-inch driver information display is customizable and changes color to indicate whether the Pacifica Hybrid is operating in electric mode (teal) or hybrid mode (blue). It also displays the battery level and fuel level.
Throughout the interior, teal accents can be found on the seats, instrument panel and door well.
"We believe we are setting the trend in the market," said Matt McAlear, senior manager, Chrysler brand product marketing. "It's a new type of vehicle."