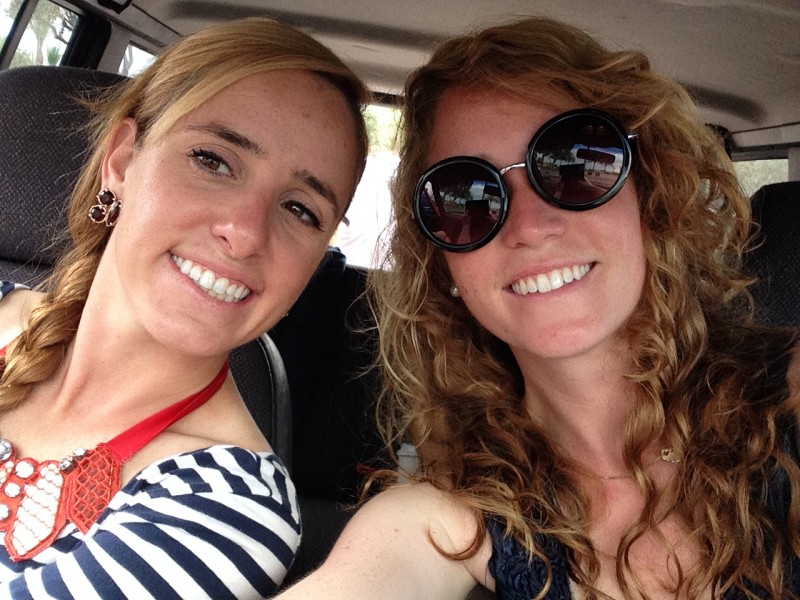 This Independence Day, Brittany and I decided to celebrate America's Birthday a little differently!
We sat down over coffee at AJ's, talked to our good friend "Speedy" looked at a map, and together we drew a plan! The goal was to do something different, visit three great American cities, and do it all in one week!
We jumped in our Flame Red Jeep® Cherokee Classic, which now has over 233,000 miles on it, and we set off on our Red, White and Blue mission!
Brittany had mentioned that she wanted to see the famed cave carvings in New Mexico, so we headed in that direction first!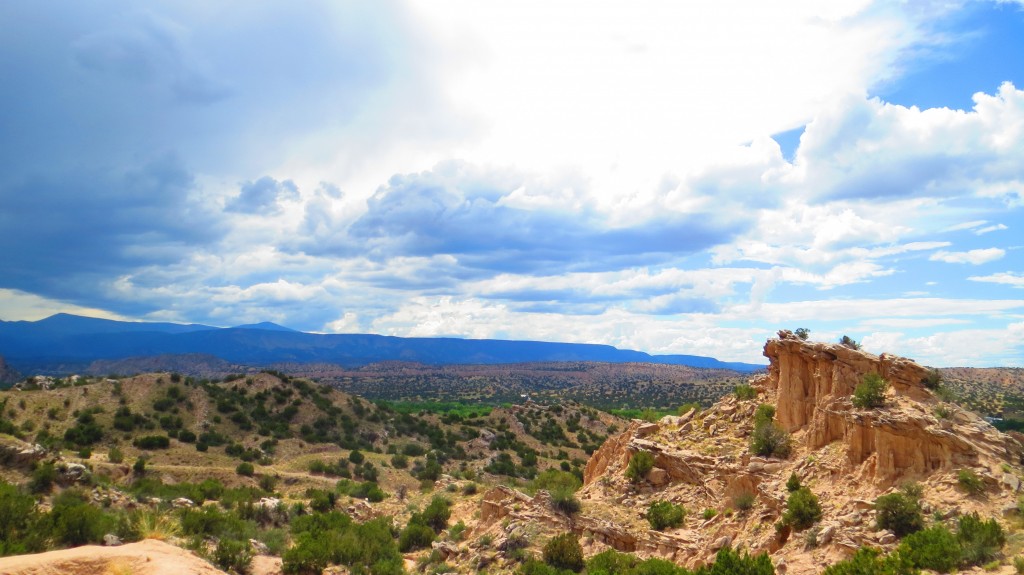 We were pleasantly surprised to discover that the terrain in New Mexico is vastly different from Arizona. The weather in Albuquerque is much cooler, the landscape is so expansive, and it was simply incredible to see Earth's natural firework show across the state with a variety of rain showers and lightning in the distance.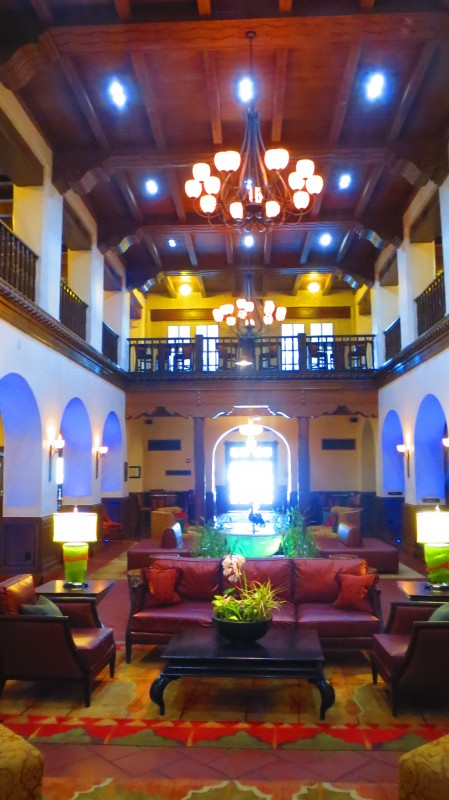 Our first stop was at the Hotel Andaluz in downtown Albuquerque. Hotel Andaluz is a must see in New Mexico! The hotel opened in 1939 by New Mexico native, Conrad Hilton. The hotel was the fourth Hilton Hotel, and the first hotel in New Mexico. When the building was built, it was the tallest building in New Mexico, and the first building with air conditioning. In 2009, the hotel was renamed, Hotel Andaluz, inspired by the Andalucia region of Spain. As soon you step in the doors, you will be transformed. The scents and the music bring let you know you are in for a special treat. On Fridays and Saturdays there is live music in the lobby. After we dropped our bags, Brittany and I visited the roof top lounge at Ibiza and sat by the fire.
We explored Old Town Albuquerque, which has pretty much remained the same since 1706. We found San Felipe de Neri Church, one of the oldest churches in America, built in 1793. After dinner, we visited the library inside the Hotel Andaluz. We spent a few hours exploring the beautiful selection of coffee table books. The attention to detail at the property is impeccable!
After a good night's rest at the Hotel Andaluz, we had breakfast at MÁS- Tapas y Vino in the hotel. We shared the delicious lemon ricotta pancakes and the steak and eggs, with red and green chili sauce (Christmas style).
Mariah gave us a tour of the property and showed us the indent in the floor where Mr. Hilton used to stand and check guest in. We asked Mariah if she had any ghostly encounters, with a smile, she mentioned that sometimes she hears typing in the office. We all laughed together, saying that there must be a very hard working ghost out there.
We spent the day looking for one of the famed Ra Paulette cave. We did find one of the caves! However, the door to the cave was locked. We will just have to visit New Mexico again. We cannot wait for Hatch Chili season and the famed Balloon Fiesta.
Before we left New Mexico, we met Hanspeter Ueltschi. He has such a wonderful and curious personality, and we can not wait to connect with him again on another adventure.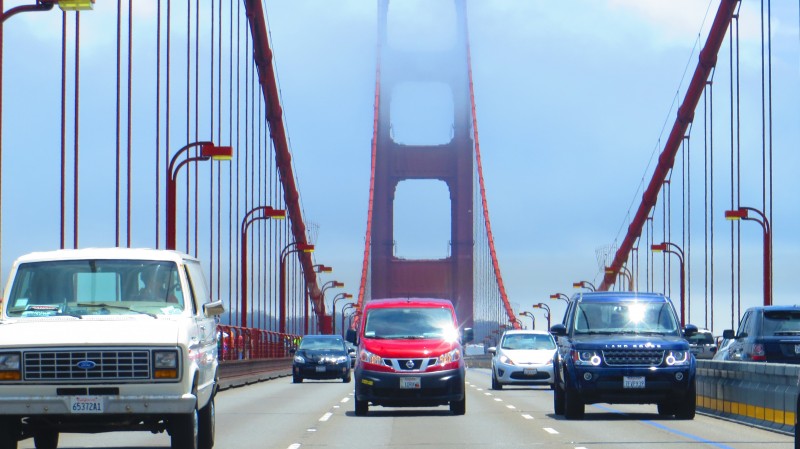 Our next stop was to San Francisco. We took our mom with us for her birthday. Our mission was to visit all of our favorite places to eat. We stopped for pizza at Golden Boy, dim sum at our favorite Chinese Restaurant in Chinatown, we got some garlic green beans, and almond cookies at the cookie factory. After a quick jaunt in the city, we crossed the Golden Gate Bridge and headed to our next location,.
The road took us to California's Central Coast, just about four hours south of San Francisco. We stopped in Paso Robles, which is known for their great vineyards and wineries due to their cool nights and warm days. Our guide took us on a quick tour, giving us the layout of the land, and then we checked into the Hampton Inn Paso Robles. The hotel is in great proximity to all of Paso Robles vineyards, the rooms are very spacious, and the staff members are very educated on the wine region.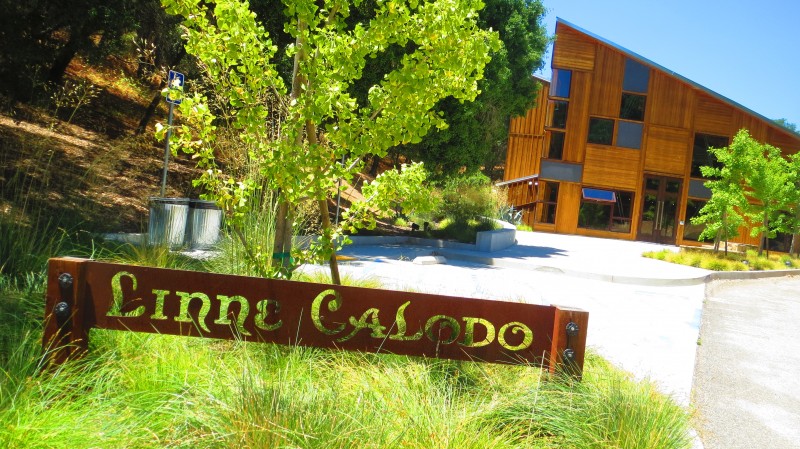 After a hearty breakfast and some coffee, we visited Linne Calodo, for a tasting of their Paso Robles wines. Erica, in the tasting room walked us through the wine making process and explained how much thought and effort goes into making wine. They always have their eye on the weather forecast, and their wines for the year depend on what kind of grapes they receive from the harvest and the weather conditions.
Erica mentioned that attention to detail is very important, and we couldn't agree more. She mentioned that she chose to work at Linne Calado simply for their authenticity. The owner, Matt, had wanted to make wine, and share his passion with others. He learns by experience, and produces wonderful and creative blends. The vineyard offers a very hands-on approach, where employees even have the opportunity to pick the grapes during harvest. We loved the tasting room, and the experience was wonderful!
We learned so much on our Red, White, and Blue trip, that we cannot wait to visit all of these amazing cities again, Our country has so much to offer.
Happy Birthday America!
Until next time, jump in your Jeep, and start exploring,  There's so much to see out there.
We'll see you on the road.
(Jeep Wave)
Brittany and Ashley
The Jeep Girls