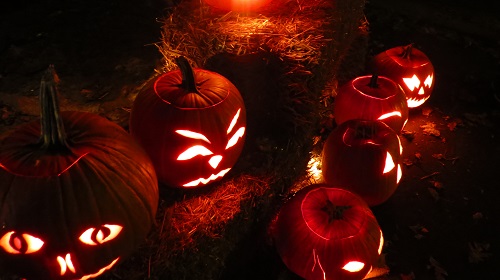 Brittany and I love Fall!  With Brittany's birthday mid-month, we enjoy an entire month of festive Trick-or-Treating!
From chocolate cake, sugar skull drawings, beautiful fall colors, shorter days, cooler temperatures, and an annual trip to the Midwest to see the leaves, we decided to head down a few new trails and try some things that we've never done before!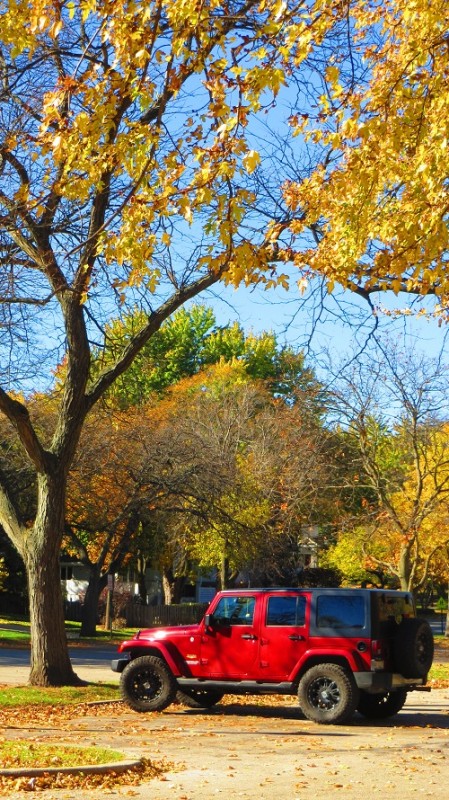 It is the ideal time to get outside in your Jeep Wrangler one last time with the top off before the snow flakes start to fall.
Before heading East and in the spirit of Halloween, we jumped in our Jeep Wrangler and headed to the Old Town San Diego State Historic Park to experience one of Michael Brown's legendary San Diego Ghost Tours.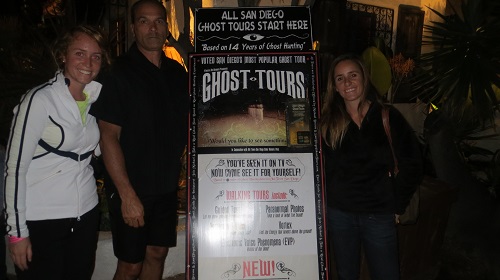 Ashley Hill, Michael Brown, Brittany Hill
Starting in the heart of Old Town, he will take you to one of the oldest functioning hotels in California, to real vortex areas where you can actually feel the electromagnetic pulses, and to places that he has personally experienced paranormal activity over the last fourteen years.  Using a Kii meter, you will have a real and first hand experience on Michael's tour.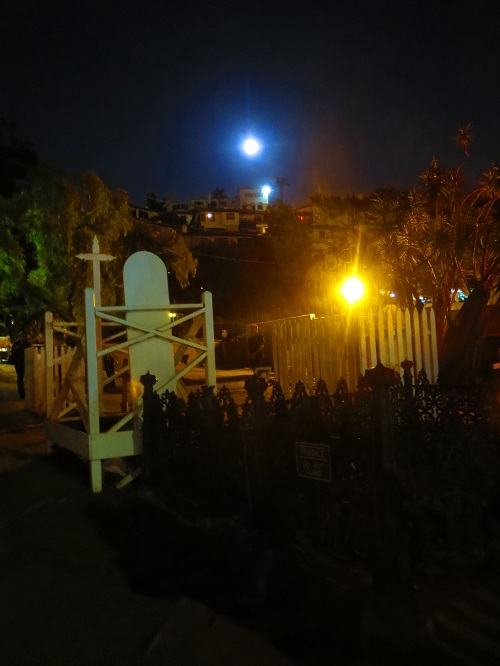 After being inspired by our recent adventure in Napa Valley, we made one last stop in California before we headed back to our Midwestern stomping grounds.
After parking our Wrangler, we jumped on the Central Coast's Wine Line.  They offer daily tours in Santa Barbara and Paso Robles.  The Wine Line will stop at over 60 wineries, pick you up where ever you want and take you to your 4-5 selected vineyards and wineries.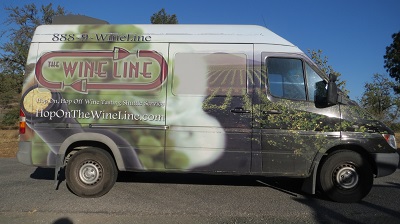 With a fun and delightful day of hopping on and off the Wine Line, we were dropped off back in Paso Robles right before dinner time.  The Wine Line is a great way to experience the Central Coast's wine scene where you have the opportunity to completely customize your own tour experience.
After a few days in the Central Coast we grabbed our favorite Fall jackets and headed straight to Chicago!  We made it just in time to see the leaves, carve some pumpkins, and jump on another wonderful ghost tour.
We went on the Seadog Chicago's Haunted Tour for an evening architecture cruise through the Chicago River.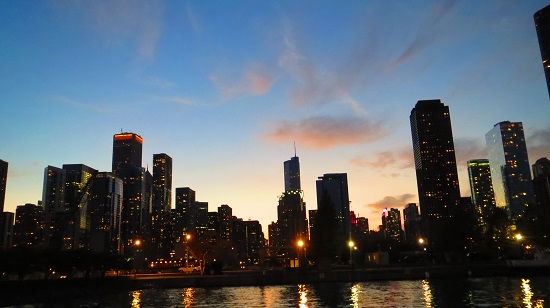 With the sunset fading and the new moon high in the sky, our guide shared some of the Windy City's darker stories and his own paranormal experiences.  Chicago is a city that was built around the river, which makes an evening boat tour a thrilling way to experience the night.  Growing up in Chicago, we have never seen the skyline so beautiful!
This month, we've realized that this is the season to embrace change.  It's a wonderful time to take a risk and try new things!  We hope that you will do the same!
Have a wonderful Halloween!!
Happy Trick-or-Treating!
"The Jeep Girls"
Brittany and Ashley