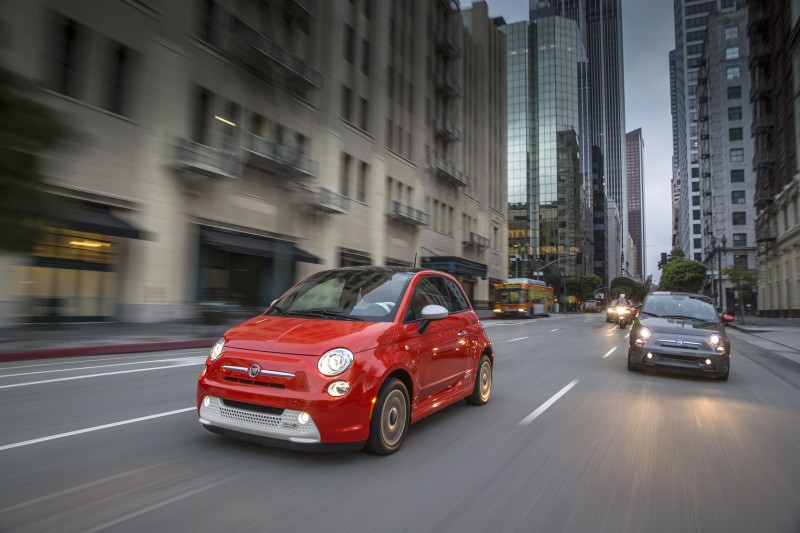 The Fiat 500e is charging ahead with new colors, new accolades and new leasing opportunities.
Fiat USA has expanded sales of the Fiat 500e to Oregon. The environmentally friendly city – popular with many bike-riding, eco-friendly, fun loving hipsters – is now home to the award-winning Fiat 500e. The electric vehicle is perfect for people who like to make a statement without leaving a footprint.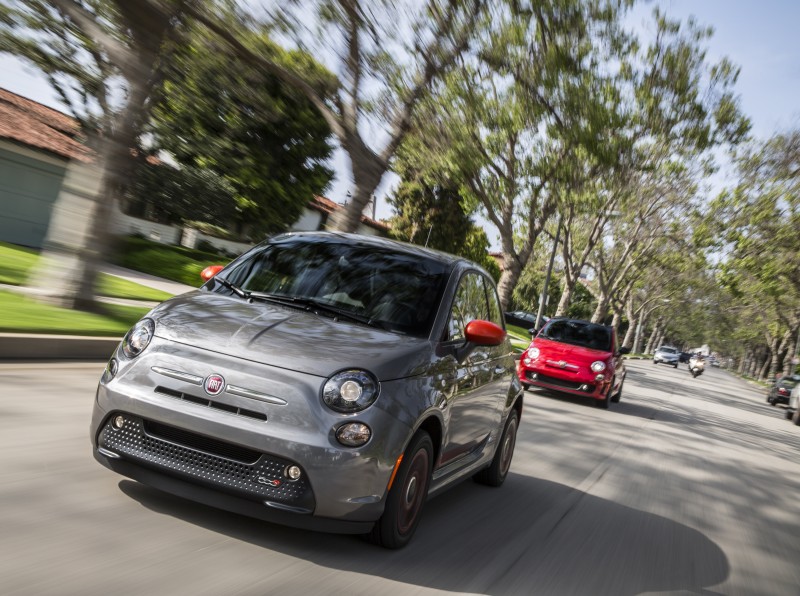 With the recent introduction of the Fiat 500e to Oregon, drivers are not only helping one of America's most environmentally friendly cities become even more earth friendly, but they're also bypassing the gas stations! Did you know that the state of Oregon prohibits drivers from pumping their own gas? When it's time to fuel-up, drivers have to wait for an attendant. So the perfect solution is a Fiat 500e. Not only will you never have to wait for a gas station attendant – you'll never have to go to a gas station!
The Fiat 500e is already creating a buzz out west. The 500e overpowered all other vehicles for the Top Electric pick at the Northwest Automotive Press Association's (NWAPA) Drive Revolution, an annual alternative-fuel vehicle event in Portland.
The 2015 Fiat 500e boasts new features inside and out. The 500e now has a redesigned center console, with a new cup holder design and an additional, conveniently located USB port that is integrated with the radio. There are also two new hues from which to choose. Celeste (light blue) and Luce Blu (light blue with a pearl finish) join the lineup.
So if you live in Oregon, want to protect the environment and like things just a little bit different, be sure to check out the 2015 Fiat 500e. It's available in California and Oregon for lease at $199 a month for 36 months with $999 due at signing.
It's just another way for those who consider themselves "plugged-in" to what's hip, to actually look hip while helping the environment.