About 84 miles west of Chicago is the Kinnikinnick Creek Conservation Area, 429 acres of pure nature available for area residents and visitors to enjoy. Managed by the Boone County (Illinois) Conservation District (BCCD), this lush recreational area is located in the same county as the FCA US Belvidere Assembly Plant.
While half of the park is thriving, the other half is in desperate need of TLC. Most urgent is a 17-acre parcel invaded by numerous plant species over the past decade, degrading the habitat and forcing out native wildlife. These overbearing visitors outcompete the native plants that are necessary for local mammals, insects and birds to flourish.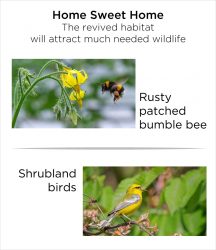 The BCCD began the lengthy process of restoring this pocket of land in the fall of 2016. After hearing about this project in its backyard, Belvidere Assembly wanted to join the cause and donated $3,000 of "seed money" to support the revitalization efforts.
"Helping preserve the local environment for our employees and the community to enjoy is an important responsibility for the Belvidere plant," said Michael Keefe, Belvidere's Environment Lead. "In fact, this is a mission for our plants around the world."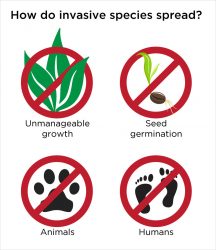 The Company's operating system, World Class Manufacturing, includes an environmental focus that supports initiatives inside and outside of our plant walls, promoting biodiversity and sustainability. 
So which seeds did Belvidere Assembly's money purchase? A seed mix that will attract and support the rusty patched bumble bee, a pollinator recently added to the federal endangered species list. A variety of trees and shrubs will also be planted to support the growing habitat, which could include white oak trees and elderberry bushes.
The BCCD will continue to remove the invasive species through the winter of next year. At the end of winter, the seeds will be planted, followed by tree and shrub planting in the spring. Kinnikinnick visitors should expect to enjoy the newly restored area in the summer of 2021.