The holidays arrived early around the U.S. and Canada as some very excited big 'kids' unwrapped some shiny new cars. But these cars are not toys. They are works of art. They are the first shipments of the new 2015 Alfa Romeo 4C Launch Edition, which marks the return of Alfa Romeo to the U.S. and Canada.
Alex Sandor Csank of Montreal has been documenting as many Alfa Romeo 4C arrivals as possible. He's the President of Alfa Romeo Club of Canada & Alfa Romeo Club of Montreal. He handles social media for the Canadian and U.S. national clubs, including the Canada owners and U.S. owners Facebook pages. "I've been in love with Alfa since I was nine years old," says Csank, a long-time Alfisti.
The pages are packed with pictures of some very excited owners and dealerships receiving first shipments of the 2015 Alfa Romeo 4C.
New owners John and Jolene Justus proudly take delivery of their new 4C! Their Alfa arrived in a snow storm in Kansas City, MO, but the car was so hot, it didn't matter. They chose Launch Edition number 146.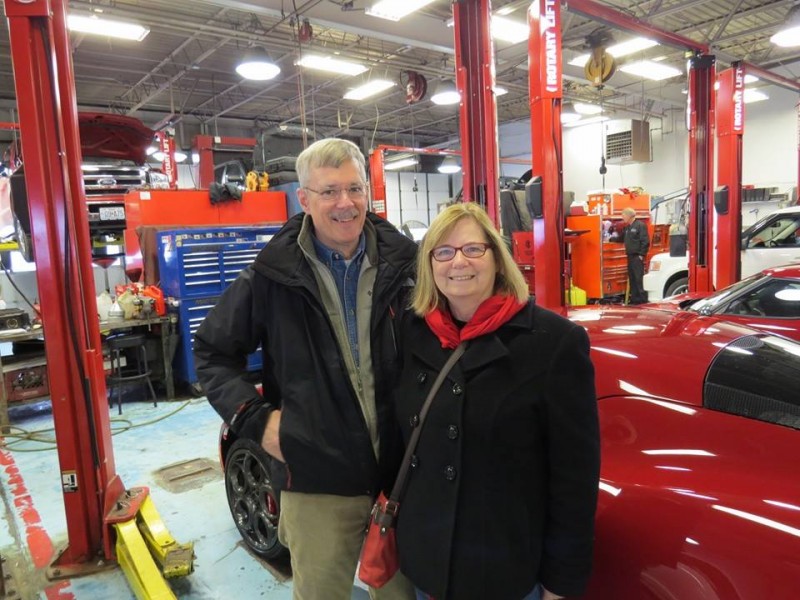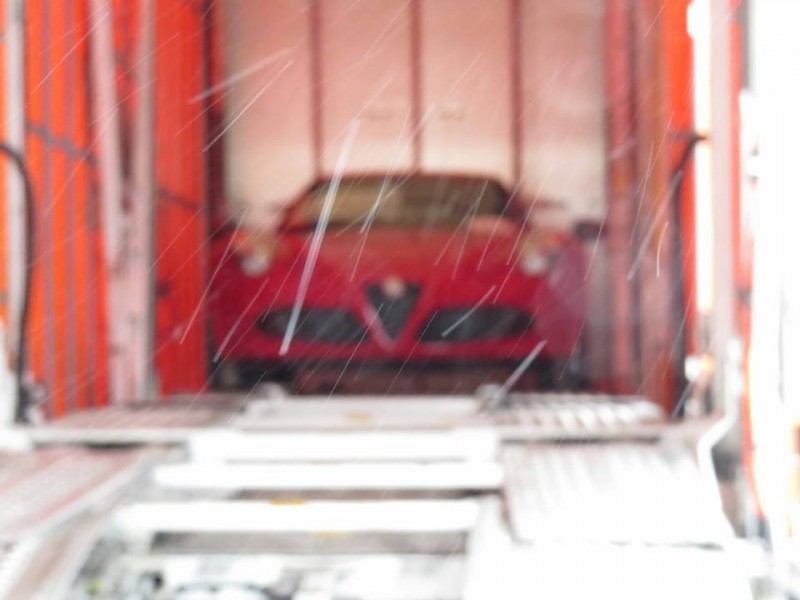 Morgan Langley shared this picture of his friend, Eduardo Aenlle and his new ride! The caption: "The guy with the newest Alfa gets to be the local chapter Il Presidente (Il Duce). Looking forward to a great year in AROCSD with Ed."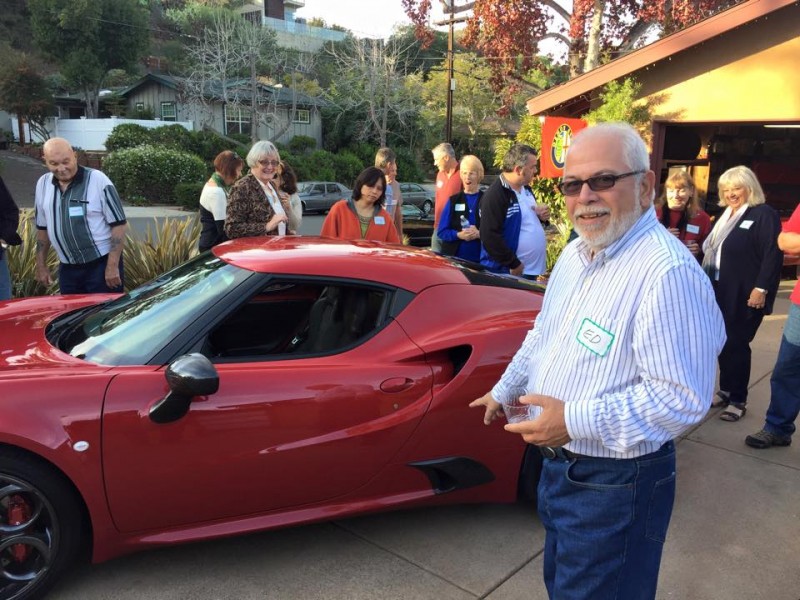 At Hendrick Fiat of Cary, NC, members of the Alfa club showed up to celebrate Alfa's return.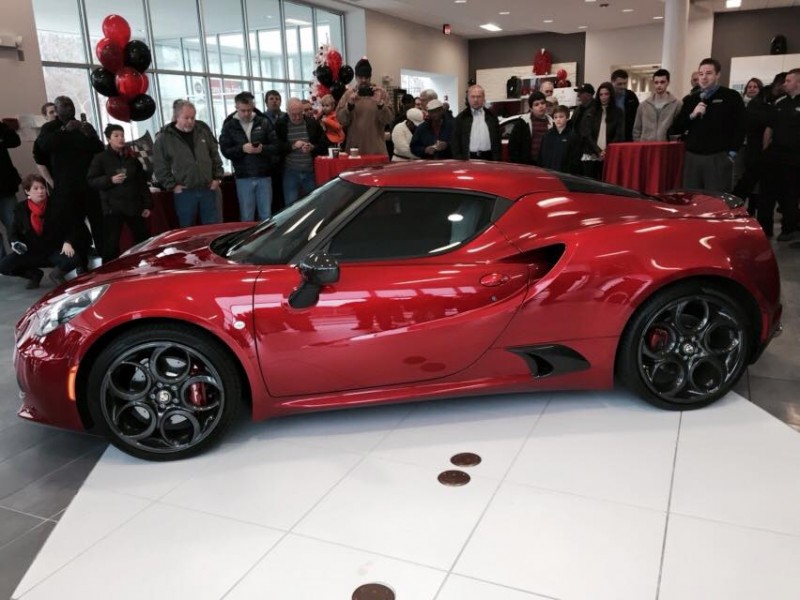 Northside FIAT Houston posted this picture just before Christmas saying "Last minute Christmas gift?" Yes please! The post also notes that the picture looks like Toys "R" Us (for grown ups).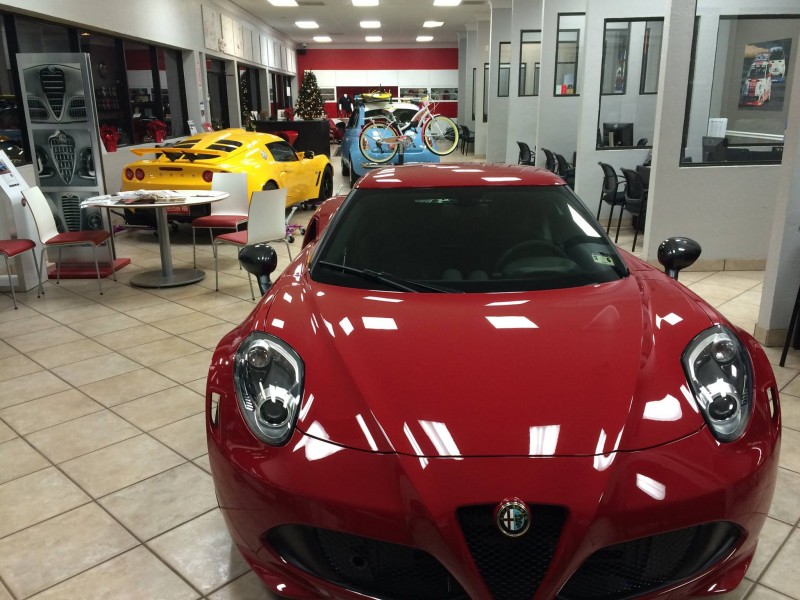 Thousands of enthusiasts have maintained their commitment to Alfa Romeo. There are already dozens of Alfa Romeo Clubs in the U.S. and Canada, despite the fact that the sports car hasn't been sold in North America in two decades. Membership in Alfa Romeo clubs will probably soon see a spike in membership. Some dealerships are even giving away a membership to Alfa Romeo Club to 4C buyers. Csank says, "we hope our heritage and the events we do inspire new owners to join."
Of course, if you like what you see, there will be more over the next few years. Alfa Romeo plans to introduce eight new models by 2018. You'll get your next Alfa fix at the North American International Auto Show in Detroit in January.